I'm happy to announce that I'm a presenter at the first annual Kansas City Design Week on Thursday, February, 4.
I'll be presenting with couple of other guys from work; we'll be talking about the impact of design on business and how a the perception of a brand is shaped by the design of products, user experience and messaging. We've had a few calls with the organizers of design week and quite a bit of brainstorming amongst ourselves. After a breakthrough today, it feels like the presentation is finally starting to come together… excitement is building.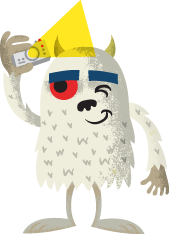 KC Design week is all about celebrating the value of design, including graphic design, industrial design and architecture. There are a bunch of cool design-related events throughout the week (all of which are free), so head over to KCDesignWeek.org to check out the schedule and reserve a space for yourself. From what I've heard, about 90 people have registered for our session, which means we're *this close* to a sold-out show.
And if your at the AIA building on the 4th, stop by and say 'hi!'.