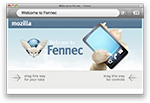 I downloaded a copy of Fennec today — Mozilla's experimental mobile browser optimized for touch screen mobile devices.
If you're either TK or one of the .00001% of the rest of the population who owns a Nokia N810, you can test the browser in a real mobile environment.
For the rest of us, Mozilla's been kind enough to offer downloads of Fennec that work in Windows, OS X and Linux.
It's actually pretty aggravating to use a touch screen-optimized browser with a mouse and keyboard, but I was happy to see the thought they've put into the user experience.
Case in point, the settings screen: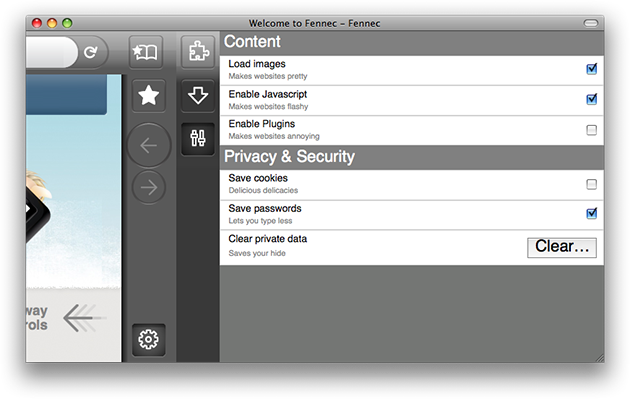 If you can't read these, the items include gems like:
Load images – Makes websites pretty
Enable Javascript – Makes websites flashy
Enable Plugins – Makes websites annoying
At SXSWi '08, there was a great panel called, "From Frustration to Elation" that made the case that injecting emotions (like humor, happiness, empathy, etc.) into products, software and services helps people make positive connections with the experience, which can contribute to the difference between a successful product and a failure.
In an arena with a growing number of players (like this, this and this), little things can have a big impact.