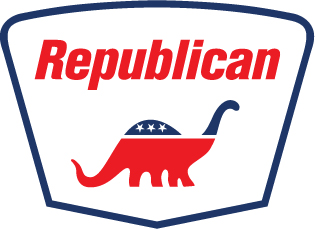 In a recent post, I mentioned a little just-for-fun project where I remixed the Republican Party logo. Given the season, I thought it might be fun to release the artwork into the wild under a Creative Commons license and see what people can do with it. So, without further ado, I present the remixed GOP logo, in several handy formats:
Vector (.ai), large jpeg, large PNG

Licensed under a Creative Commons Attribution-Noncommercial-No Derivative Works 3.0 United States License.
If you'd like to use this commercially or you have any questions or objections, feel free to contact me.